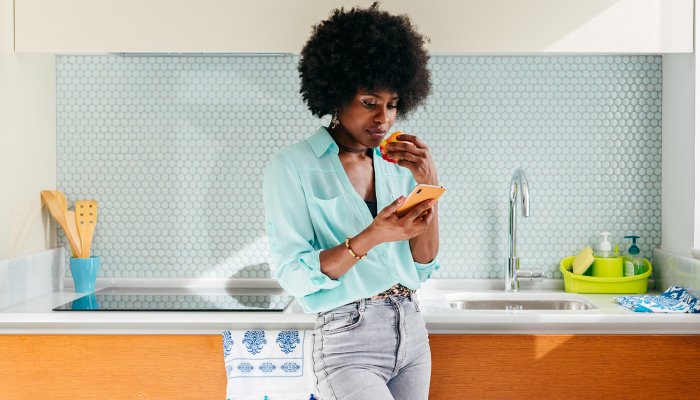 Safe to say we've all got some Midnight Muncher in us from time to time. Even after a full day of meals and snacking in between, sometimes that glow of the fridge light in the darkness of your kitchen is just too enticing (mysterious?) to ignore.
Midnight Munchers can upgrade the pizza of college years past with mini sweet potato toasts topped with pizza sauce, red pepper flakes, and a sprinkling of their favorite plant-based cheese—it will hit the spot without leaving you feeling sluggish when morning rolls around.
ONE PLANT's three delicious flavors, Chocolate Peanut Butter, Banana Nut Bread, and Churro, are now available in select Whole Foods Market locations in the Southeast, Southwest, Rocky Mountains, Pacific Northwest, and Southern California. Find more information here.