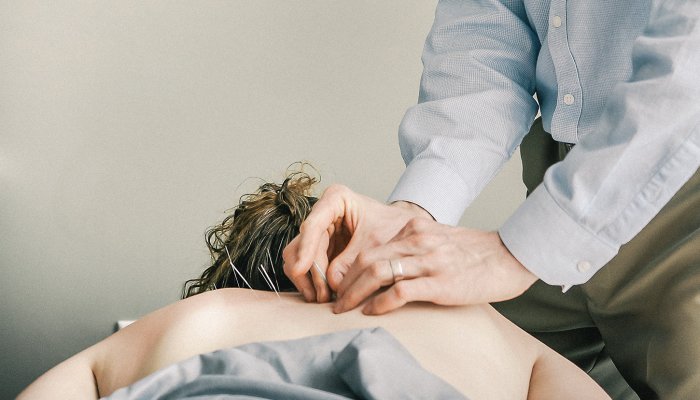 I found acupuncture to be an effective therapy, but I know it's not a cure all. To reap the most benefits of the practice, you need to repeat it and couple it with other healthy lifestyle choices.
"Acupuncture has both a shelf-life and a cumulative effect," Nuur notes. "At first, the benefits may last just a few days (shelf-life), however, the longer you come in for the longer the benefits last (cumulative effect)."
If you're new to acupuncture, Nuur and Haugen say it's ideal to visit your practitioner weekly at first, and then scale back to monthly or even seasonal sessions.
"Think of it as a practice akin to yoga, or meditation," Haugen adds, "in that it can help with something specific, but if you continue to participate, you'll feel better and better."
In the two months that I've been going, I can say without question I've noticed major improvements in my posture, my neck and shoulder pain has improved, and I'm much more aware of the way I hold my body. I'll never forget waking up the day after my first appointment, and feeling like my shoulder was sitting properly for the first time in years. I also felt inexplicably relaxed the following couple days.