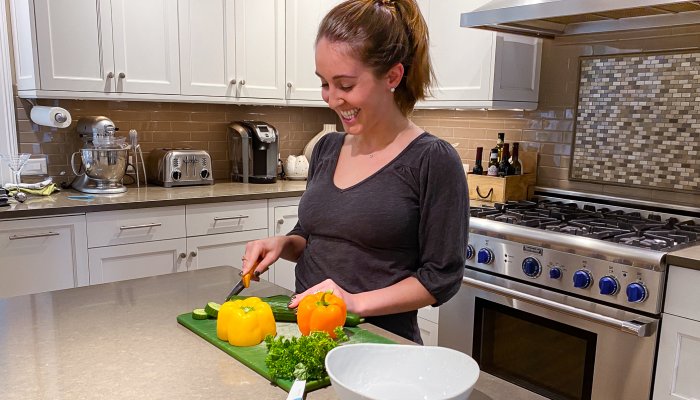 I knew there was so much more I needed and desperately wanted to learn. While still continuing my gut health journey, I enrolled in mindbodygreen's new Functional Nutrition Coaching program. I can be a real procrastinator, but I started this right away.
The experts teaching each module were such inspirations, and I was filled with excitement whenever I got to a new section.
Naturally, I was itching to get to Module 5 (Gut Health: Get to the Root of Your Digestive Issues) with Vincent Pedre, M.D. I am not exaggerating when I say this section was everything I could have wanted and more—I thought I already knew a lot about gut health, but Pedre opened my eyes to so much more valuable information.
Beyond gut health, I found myself developing an interest in aspects of health I'd never focused on from a nutrition perspective: Brain Health with Mark Hyman, M.D.; Hormone Health with Amy Shah, M.D.; Autoimmune Disease with Will Cole, D.C., IFMCP; and Heart Health with Joel Kahn, M.D.
Kahn's module very literally had me on the edge of my seat. I loved one of his sections so much that I even made my parents watch it (success!).