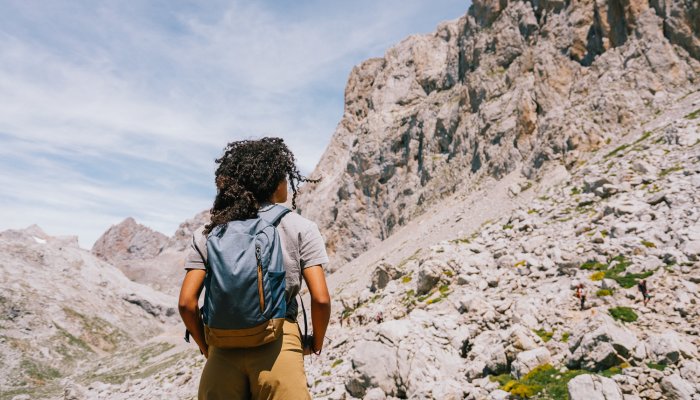 Even camping—and glamping–novices are starting to get in on the act these days. There's been a huge rise in this type of travel since the spring, and it looks like things are going to keep trending that way. It's a low-cost way, pandemic-friendly way to spend a weekend, and you can drive to camp sites near you and pitch a tent with your family, close friends, partner and even your pup.
If you're camping, you're definitely going to be making a campfire. S'mores are delicious fare, but for something that will sustain you until the morning, I recommend good old trail mix. It's definitely easy to make your own trail mix with popcorn, almonds, candy covered chocolates and some dried fruit. But if your Zoom meeting ran long and you're strapped for time on your way to the camp site, grab this tasty Double Feature Trail Mix from Whole Foods. It's a hearty combo of almonds and cashews, plus mini peanut butter cups and sour cherries and goes perfectly with ghost stories. 
Wherever your outdoor adventures take you, have fun and stay safe.