Vera by Bloomscape
Houseplant delivery company Bloomscape recently acquired the Vera plant care app. The new collab allows users to compile virtual "plant profiles" for their greenery.
Once you photograph, identify, and name a plant, the app creates what is essentially a baseball card of stats on it: when it needs to be watered and fed, what kind of humidity and temperatures it likes, etc. Plus, it serves up fun new tidbits about your plant pal. (I'm proud to share that my Bird of Paradise, Ernst, is considered the queen of the indoor plant world.)
The type A plant parent can also use this one to track the last time they watered, fertilized, repotted, misted, and rotated their plants to keep on a consistent schedule or write in to Bloomscape's in-house greenery team with a question—all for free!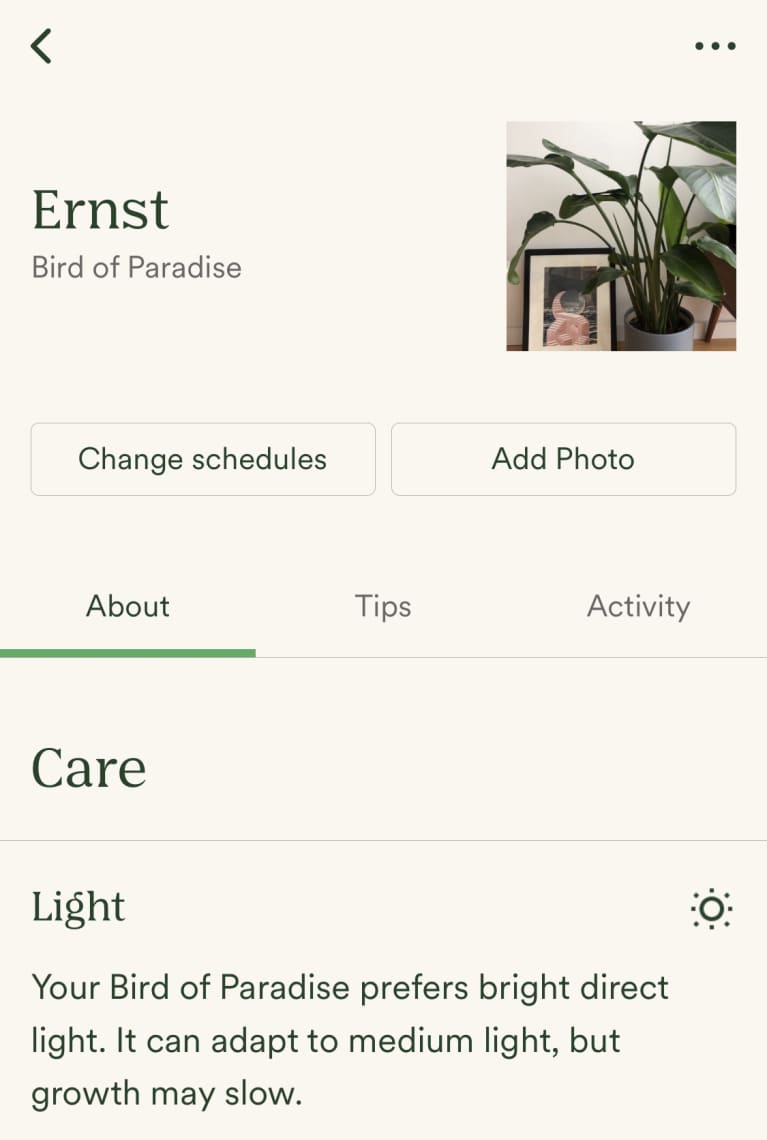 Emma Loewe / Vera by Bloomscape