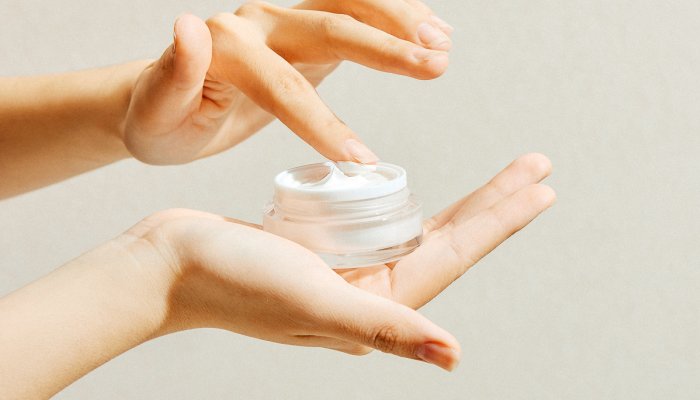 Short answer? Totally. Smear on too much product, and it won't actually seep into your skin—your skin can only take in a certain amount of hydration, and while the specific tipping point differs for everyone, the extra moisturizer will just sit on top and make your skin look oily. And depending on the formula, too much moisturizer could even clog your pores and cause breakouts, says physician and skin care expert Lamees Hamdan, M.D., founder of SHIFFA.
So what should you do when you notice some roughness or cracks? Don't double up on product—simply change what you're working with. "Even if a formula has worked well in the past, your skin is an organ. Things change. You change season to season. If something isn't making you feel hydrated, I would look for something different," says celebrity facialist Joanna Vargas, founder of Joanna Vargas Salons and Skin Care and author of Glow From Within. So if you've got a penchant for a lightweight water cream, perhaps use a thick-as-butter confection that'll melt into skin come colder weather. 
In terms of which oils and butters to seek in your whip-thick formula, well, that's up to you. Although, Vargas recommends snagging one with jojoba or avocado oils: "[They] help the moisture content in the skin feel consistent," she says.